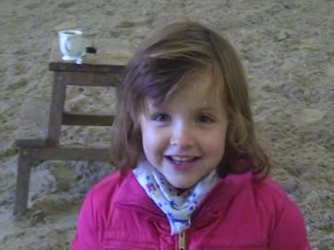 Hello I am Judy de Winter and I like you to meet my family
My lovely daughter Jaidy and father of Jaidy my Partner Joop.
JAIDY`S 3rd riding lesson at a riding school in our area.

How hard to start riding and how much fun for a mother.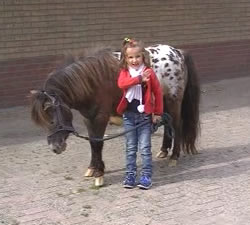 JAIDY is now 4 yrs old and starts to ride on her little pony Fiona.
Lots of FUN !!!!
This one is always safe and just a little too tall !!!
---
Young or old. We all need serious training and some fun. Judy and her daughter training at winterhorses.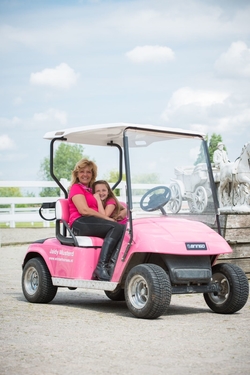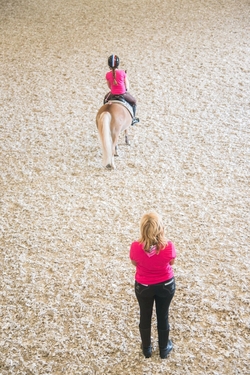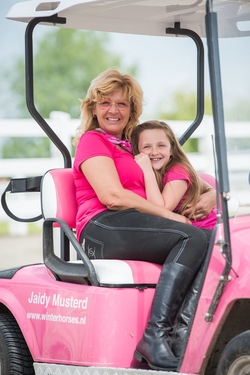 We enjoy taking good care of our horses at winterhorses bv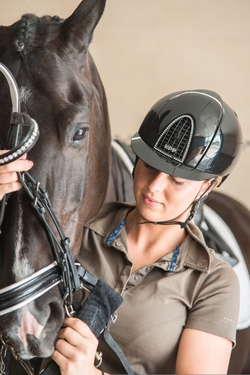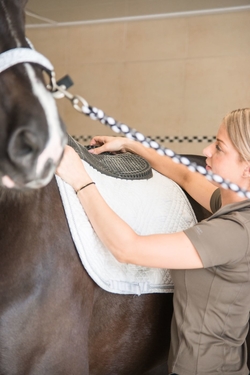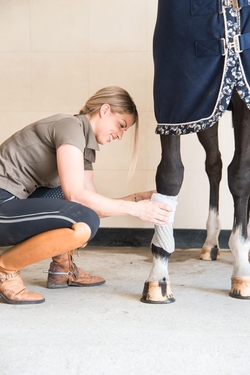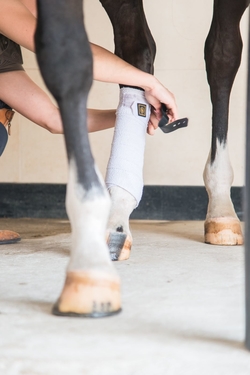 ---
Judy was interviewed for a TV progamme in het zadel.tv . Please take a look at this special interview in wich shows Judy rode at younger age her horses up to GP level and even rode OLYMPIC BONFIRE in a PSG test. This famous horse who is now retired has been Anky van grunsven partner for a long time and they were very succesful. Nothing needs to be told about their achievements but how wonderful to have footage of Judy de Winter riding this famous horse !!!
The interview is in Dutch but still hope you have lots of fun watching this !!
---
At this moment something really special is happening for me. I am going to be in a programme at TV in Holland named Inhetzadel.tv.
I was interviewed for this programme about two weeks ago in my place at Strijen and details were asked about my past. I used to train and show in my younger years at all levels including GP level and I had the privilige to ride and show BONFIRE. No one knew this horse BONFIRE would become so famous and my father used to video tape every show I did in my life.
For this reason I had exclusive images to show to these people from television and they were very eager to use it in their programme as no one knew this detail about me and Bonfire. Along with these exclusive video tape of me and BONFIRE I also had some great videos of me showing GP and now the 6th of july this will be shown at TV.
Please do watch their website www.inhetzadel.tv or go to my facebook page if you like and take a look at all the news concerning this programme.