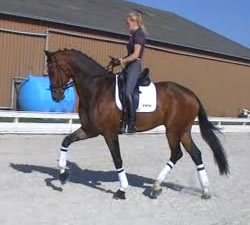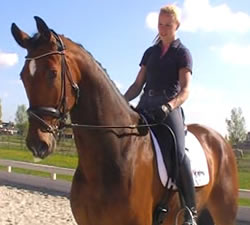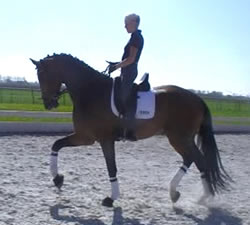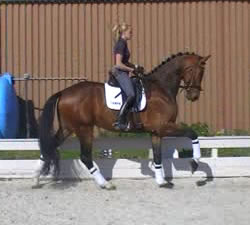 Devillo (SOLD!)
Born
: 2008
Sexe
: Gelding
Height
: 17.1 hs
Origin
: Westpoint
Level
: 2nd level
Devillo is a 8 years old tall gelding by Rousseau doing 2nd level and 17.1 hs
Devillo is a gorgeous uphill built type of horse with uphill frame. This horse has lots of talent to collect and shows a great start for shoulder inn and halfpasses.
Forward thinking and very honest horse. Safe and bomproof.
Very comfortable to sit and a super nice canter.
Started with flying changes.
Great groundmanners and no vices.